Other Resources
If you and/or your family caretaker cannot work, you may qualify for support from the federal government or other sources.
Your reduced income may quality you for:
Your diagnosis may allow you to get:
Social Security Retirement Benefits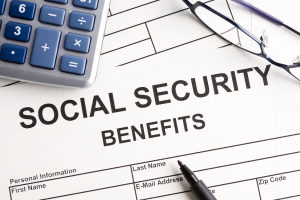 If you are aged 62-65 years, you qualify for early benefits.
Once you reach the retirement age for your year of birth you are eligible for full benefits.
If you are a parent and need to hire caretakers you may be able to qualify for child and dependent care tax credit.
You may have other resources you can use to pay bills, such as a health savings account, disability benefits from an employer long-term disability insurance, long-term care insurance, critical illness insurance, cancer insurance, mortgage protection insurance, or worker's compensation from your employer.
Some life insurance policies are structured so that the death benefit can be partially paid out to you if certain health-related issues arise, including terminal illness. Typically the policy will include a rider offering a lifetime payout if you have a life expectancy of less than 24 months as certified by a physician. Life insurance can be used in other ways to withdraw money, such as:
Borrowing against the policy;
Exchanging it for an annuity; and/or
You can consider using some of your home equity in the form of a reverse mortgage.
A reverse mortgage is a loan that you borrow against your home's equity.
While you don't pay back the loan, the amount is deducted from your home's value to repay the lender when you sell your home, or becomes due when you pass away. 
Using life insurance and home equity will reduce inheritance for your beneficiaries, but it is there if you need it.
You and your family may need to make sacrifices that increase income, such as overtime if you can work. You may need to sell possessions like a car or valuables such as art or jewelry.
After your death your family may qualify for Social Security Survivors Benefits.
When widows and widowers can qualify for benefits depends on their situation. Even divorced spouses qualify if your marriage lasted at least 10 years, less if they are still taking care of any of your children who are under age 16 or disabled.
They can receive reduced benefits as early as 60 years old or full benefits beginning at full retirement age. If they qualify for retirement benefits on their own, they can switch to their own retirement benefit as early as 62 years old.
Their survivors benefits can start as early as 50 years old if they're disabled and their disability started before or within seven years of your death. If they are caring for your children, they can receive Social Security Disability benefits if their disability starts before those payments end or within seven years after they end.
They are eligible for survivors benefits at any age if they have not remarried and if they take care of your children who are under age 16 or disabled. If they remarry after they reach 60 years old (50 years old if disabled), the remarriage will not affect their eligibility for survivors benefits.
Widows, widowers, and surviving divorced spouses cannot apply online for survivors benefits. They should contact Social Security at 1-800-772-1213 (TTY 1-800-325-0778) to request an appointment.
Your unmarried children can receive Social Security Survivors Benefits if they are:
Under 18 years old;
Aged 18-19 years and attending secondary school full time; and/or
Any age and have a disability that began before 22 years old.
The payout of survivor benefits is based on your earnings while you were alive and their age and disability status.
A surviving spouse after full retirement will get 100% of your benefit amount.
A surviving spouse 60 years old to full retirement age will get 71½ to 99% of your benefit amount.
A surviving spouse who is disabled and aged 50-59 years will get 71½% of your benefit amount.
A surviving spouse of any age, caring for a child under age 16 will get 75% of your benefit amount.
Children under 18 years old (19 years old if still in elementary or secondary school) or disabled will get 75% of your benefit amount.