Much of what we engage with these days is digital. We file our tax returns online, look up our medical information through a patient portal, store our pictures, movies, and music digitally, keep important information in digital form on our computers or in the cloud, communicate, and shop on.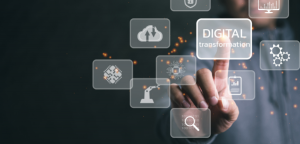 The list of possible locations for important digital information, websites we use on a regular basis, online groups we are part of, streaming services we use, etc. is often much longer than we would expect. Even the number of usernames and passwords can be overwhelming.
It can be difficult enough to keep track of your own logins. Managing your loved one's digital affairs after their death can be especially challenging. Depending on how well the information was organized, it could take months to years for you to sort it all out.
If you are fortunate, your loved one left a digital assets memorandum and access to a document or password manager with all of their usernames and passwords with their will. In this case, when you have to take charge of or discontinue certain websites, get their digital financial records, or stop services with automatic payments, you will hopefully have everything you need to do this. If not, there are places you may need to look.
There are a number of things to consider when deciding what to do with a loved one's digital accounts after their death. One option is converting their social media account to a memorial page if they were on Facebook or Instagram. A more delicate decision is whether to use email and/or social media accounts to announce their death. Finally, there are steps needed to discontinue each of their accounts.