Providing you are not interested in a clinical trial, there may come a point when further expensive care to treat your terminal illness becomes ineffective. In a lot of cases continuing treatment will even do you more harm than good, such as when side-effects and complications from treatment outweigh any slight benefit. Although it is almost never a distinct point, it will become clear to you that more disease treatment is no longer wanted. While this mainly includes additional treatment of your terminal illness, both proven and unproven, it may also include treatments you have been getting for decades that no longer make any sense.
Once this point is reached, 33%-38% of terminal patients will receive some form of unnecessary care. Unnecessary care comes in many forms, including consultations, treatments, and testing, but it is any care that does not fit to your current situation. It can be difficult to define what care is unnecessary for you if your treatment goals are uncertain, especially if there are other barriers to making the decision.
Probably the most common barrier is denial, which is one of the earliest of the stages of grief. Inability to accept the diagnosis/prognosis may result in you and/or your family:


Continuing to request disease treatment, even though it is no longer working or causing too much discomfort;
Requesting numerous referrals and testing to prove additional treatment is needed;
Seeking unproven alternative treatments; and/or
Seeking consultations until you find someone to agree with you, even though they are not reputable and offer no real benefits.

Similar to denial, not understanding your diagnosis/prognosis may have similar results.
Not telling your family how serious your condition may result in requests for unnecessary care if you are not able to speak for yourself.
Not having advanced directives, or ones that are unclear or unavailable may result in families and healthcare providers not knowing what you want and requesting or providing unnecessary care if you are not able to speak for yourself.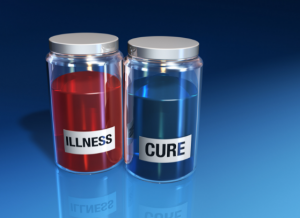 Once you and your family have understood and accepted the situation, you will probably decide that life-prolonging treatment and additional unrealistic attempts to cure your terminal illness are no longer wanted. Once you have made the difficult decision that palliative care is now the best thing for you, your medical care should consist solely of palliative treatments to make you comfortable. This may include treating pain as well as symptoms and major complications of any of your current illnesses. However, even at this point it may be difficult to recognize unnecessary care.
It is hard to predict what effect stopping chronic medications will have.
It is sometimes difficult to know if treatment or testing does more harm than good, especially if the risk: benefit ratio isn't considered.
The difference between comfort care and treatment of your disease can be subtle.
Having said that, there are some situations when care is clearly unnecessary, such as:
Any treatment that you prohibited in your advance directives;
Further treatment to cure your disease once you have decided on palliative care alone;
Any treatment, procedure, or testing that clearly does more harm than good; and
Untested or unproven treatments.
Here are some things to consider that might help you decide what may be necessary or not when you have a terminal illness.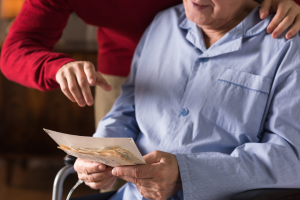 Consider the short- and long-term consequences of any of the following.
Decide if additional treatment of your terminal illness, like medication, surgery, or radiation treatment will make you more comfortable or result in distressing side effects with little benefit.
Any monitoring, blood test, scan, or other testing procedure that will result in additional comfort care may be helpful, while testing that will result in further attempts at curing your disease is not.
Consider whether or not being in the hospital is truly a benefit.


Unnecessary testing and treatment are more likely to happen in the hospital, either as a result of medical professionals who are trained to save lives or requests from your family who do not want to let go. This is especially true in an ICU setting.
Hospital personnel are rarely trained in end of life care.
There is little peace or privacy in a hospital, which makes it a stressful place to be and may even be undignified for some.
The section Choosing the Location of Chronic and End-of-Life Care goes into more detail about comparing the different options.

Attempts at resuscitation with breathing tubes, chest compression, and medications are almost never successful under these conditions and extremely upsetting to families and staff.


Even if successful, rib fractures, lung injury, and heart damage are very common.
It is not uncommon (about 38% of patients) for CPR and resuscitation to be done, despite Advance Directives — DNR or POLST orders — to prevent this.
They are more likely in an intensive care ward, but less likely for elderly patients and those with cancer or dementia.

Although speech therapy may be of benefit, excessive physical therapy treatments are more likely to cause pain and exhaustion than to be of any benefit.
Your decisions may be different if you are within 1-2 weeks from the end of your life, although this is notoriously hard to predict.


Will blood transfusions and antibiotics help or merely prolong the inevitable.
Is there any personal benefit from life-extending treatment, such as IV hydration, ventilator, or feeding tube.
Unnecessary chronic care if you have a terminal illness will depend on the reason for the treatment and the state of your illness.
Most of this care is medications to prevent conditions you will not live long enough to get.
There may come a point, such as the active phase of dying, at which the discomfort of further dialysis is going to outweigh the benefit of doing it.