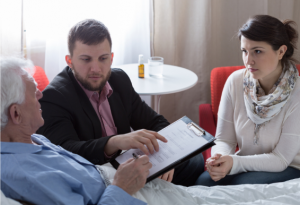 You may reach a point where you just want it to end, but merely stopping treatment will not result in your immediate death. You may want your physician to help you die by prescribing medications to cause your death; physician-assisted suicide — as opposed to euthanasia where the healthcare provider administers the medication. Only you can request this; your Healthcare Proxy cannot under any circumstances. As you can imagine, it is very controversial.
While most religions condemn suicide, it is not illegal in the United States.
It is illegal for anyone to assist in a suicide, unless you have a terminal illness and live one of the few states that allow a physician to aid you in dying.
For in-depth discussions of this see:

While people with a painful terminal condition may eventually find pain medication ineffective, they are rarely among those who request physician-assisted death, nor are those who have intractable suffering for other reasons or are experiencing depression. The most common feelings associated with the desire for death are a loss of dignity, the inability to experience any joy or pleasure, and a loss of control of their lives.
In states with physician-assisted death, frequently referred to as "medical aid in dying," it is a strictly controlled process that protects both you and your physician from abuse or liability. The paperwork alone can be a hurdle, but there are safeguards in place, with little variation among states where it is legal.
These are the measures most states have to assure that physician-assisted death is right for you.
Not only must you have a terminal condition, the condition must be confirmed by both your attending physician and a consulting physician, not responding to appropriate treatment, and predicted to be fatal within 6 months.
You must be deemed mentally capable of understanding the decision. Although you may not need a formal evaluation, many physicians will request this if they are not absolutely sure of it.
While depression is normal when you have a terminal illness, you cannot make the decision if you have major depression or other diagnosed mental illness, as it may interfere with your ability to make appropriate decisions. Your primary physician may or may not request a consultation with another physician or hospice to confirm this.
The prescribing doctor must confirm that you are not being coerced or unduly influenced by others when making the request.
You will need to make the request at least twice 15 or more days apart to confirm your resolve. Your final request must be in writing, use a state-specific form, and be signed by two witnesses, who can't be beneficiaries in any will or trust.
You must be able to administer the medication to yourself. It is considered murder for ANYONE else to give it to you.
You must be informed of any alternative treatment that may prevent you from needing the lethal medication, including care to relieve pain and keep you comfortable.
You will be asked to notify your next of kin of the prescription request, although you are not required to.
You can withdraw your request at any time before your request is granted.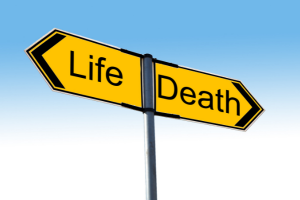 In states where this is legal and you meet the requirements, your physician can prescribe a medication that will quickly result in your death, although it does not always happen this way.
Although your physician makes the determination whether or not you will get the prescription, once you have it you then have the choice of taking it when the time comes. It is illegal for family members to coerce or otherwise force you to take it before you are ready. It is also against the law to give away your medication to someone else, even if they have a terminal illness. About two-thirds of people who get the prescription will eventually make the choice to take it. For the remainder that do not, it is often enough to know that they are in charge of their experience and have the option available to them.
Not all physicians are comfortable with providing aid in dying. Even those physicians who do this willingly can have mixed feelings and experience guilt. If yours is not supportive, rather than trying to urge them to do so, you should seek out a physician who is willing to assist you.
There are studies that show that stopping eating and drinking or sedation may be a more comfortable and peaceful way to die.
Before proceeding with this process, there are things to consider about suicide which might affect your decision.
There are usually immunities, liabilities, and exceptions that allow your healthcare provider to decline your request.
There may be claims against your estate for costs incurred by the government if you ingest the covered medication in public.
There may be criminal penalties if the provisions of the law are not followed precisely, but they are difficult to enforce.
In 2006, the Supreme Court chose to make the legality of physician-assisted death a state matter (Gonzales v. Oregon, 546 U.S. 243). As of June 1, 2021, ten states and the District of Columbia currently have laws that allow physician-assisted death for terminally ill patients. Thirteen states have pending legislation, up from three a year ago. Each state has slightly different rules about which patients qualify.