Like other insurance, you pay for health insurance to protect yourself financially if there is a major event such as a serious accident or terminal illness. Health insurance is needed so you can get the healthcare you need, to provide preventive care to keep you healthy, and manage disease to improve or restore your health. Health insurance is also important when you have a terminal illness and improving or restoring your health is no longer possible.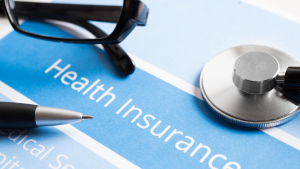 All Americans are entitled access to health insurance under the Affordable Care Act (ACA). If you have a terminal illness and/or low income, the only thing that may be keeping you from financial ruin is adequate health insurance. As deductibles, copays, and out of network expenses increase, even health insurance may not be enough.
The healthcare marketplace established by the ACA is a public exchange where individuals can shop for private healthcare insurance at competitive prices. It has an open enrollment period from November 1, 2022 through January 15, 2023. You must enroll by December 15, 2022 if you want coverage that starts January 1, 2023, otherwise you can only enroll under specific circumstances.
Health insurance is a complex topic that involves many concepts and a wide range of options that need to be taken into consideration when choosing the appropriate coverage for your situation, but there are some things that are common to all of them. They all contain Uniform Policy Provisions that are a set of clauses that outline the features of each policy. There are some that are mandated by the ACA.
Under the ACA it is no longer legal for health insurance companies to consider pre-existing conditions when offering you a quote or coverage. Your premiums are not based on your own health, but on your age and the average health status of everyone covered by that insurance. Unfortunately, they are also based on other factors that are out of your control, such as who's buying the insurance, how many people are being covered by the plan, and the desired profit margin of the insurance company.
Federal law now allows you to have a limited health insurance policy or none at all without paying a fine. 
What you decide to do can be based on your comfort level with risk in addition to your health and financial ability to handle the cost of unexpected medical bills.

If you think the cost of ACA-approved health insurance is too high for the chance of needing uncovered medical care during a short interval, you can forgo these plans.

If you are not averse to risk, you can purchase a short-term policy that is limited to the benefits you think you will need or none at all.