Drawbacks
Since both co-owners have access to the properties/assets, one owner may be able to take advantage of the other, especially if they are having cognitive decline as they age.
Because both tenants must agree on any sale of property/assets, discord among owners can complicate these sales.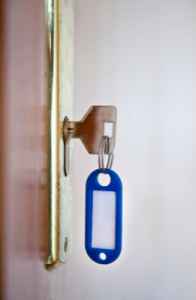 If one owner becomes incapacitated, the other owner(s) can't make any decisions on the incapacitated owner's share of the property/assets. Joint decisions would still be required for selling or transferring the property/assets, since both owners are still alive, even if one of the owners is unable to. This would prevent the unaffected owner from selling or transferring the property/asset, unless planned for ahead of time.
If each joint owner appoints a Durable Power of Attorney, someone they trust will be given authority to manage their affairs

, this can be avoided

.
A document can be prepared ahead of time to have the property/assets transferred to a living trust managed by the uncompromised owner if this occurs.
Either co-owner will be completely responsible for expenses if the other co-owner does not pay their share.
Joint tenancy gives the survivor sole rights to the property/assets, which can also be a problem if not done carefully.
The co-owner can claim that they are entitled as the surviving joint tenant to all of the shared assets, even those without a deed or title. This can be fine if that was your intention.

If you were hoping to pass the value of the property/asset to your designated heirs, there is no legal obligation for the surviving owner to honor that request since joint ownership takes precedence over all other methods of transferring estate assets.
Although joint ownership can avoid the probate process, it does not reduce estate taxes for non-spousal co-owners like an irrevocable trust would.
It may interfere with a large tax break when your surviving spouse dies if:
You want to add your spouse as a joint tenant on your separately owned property/assets instead of leaving it to them in an irrevocable trust;
Your property's/asset's value has gone up (or you expect it to); and/or
You don't live in a community property state.
Probate court would become involved:
If both/all of you die at the same time without a will or trust accounting for the assets to determine which of the owner's closest relatives the property/assets would go to under state law; and/or

When your spouse or last tenant dies or passes on the property/asset. They would need another method to av
In some states, if one owner dies leaving a single owner, creditors can then seek to collect debts from the remaining owner.
The Right of Survivorship can be forfeited if a judge deems that someone was made a joint tenant with the intent of avoiding probate, so it is best to only create one if the property/asset is acquired together. This also prevents you giving away half of any interest in your individual property/assets.