The will contains an agreed upon distribution of your jointly owned property that will not go to your surviving spouse (or joint signer) through other means.
In community property states, any assets you acquire after your marriage are equally owned by you and your spouse in which everything goes to your spouse when you die without a will.
Any assets that are transferred or pay-upon-death to your spouse will go directly to them.
Any assets transferred by a trust, whether a living trust or one created by a separate will, are not included in the joint will.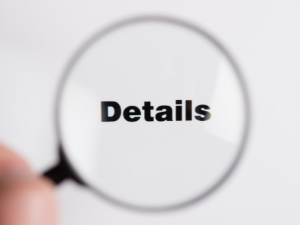 They may include instructions from each of you about how your separate property is to be distributed.
The will can only be updated or revoked by mutual agreement while you are both alive.
Once either of you die the will cannot be changed or revoked since your surviving spouse would be unable to without you around to give your approval.
Once your surviving spouse dies, the estate goes automatically to your children even if they remarried or created a new will. Neither party will be able to disinherit your mutual children/beneficiaries.
While the joint will appears to be an effective way to assure your children get their inheritance, the unchangeable and irrevocable nature of the will can have unintended consequences for both your surviving spouse and children that could continue however long it is between your death and theirs.
The surviving spouse must adhere to any terms in the will until their own death. For example, they would be unable to:


Sell the family home to be able to downsize or move into an assisted living facility;
Sell assets covered by the will if extra money was needed for them or your children; and/or
Give away assets covered in the will to charity or stop payments to charities they no longer support.

Your beneficiaries can't use the assets in other ways even if circumstances arise where the assets in the will would have been helpful. For example, your surviving spouse would not be able to:


Give an adult child any inheritance early to buy a house or start a business;

Move assets into a

special needs trust

to provide for a disabled child's needs or set up a

spendthrift trust

 for a beneficiary with poor financial management skills

;

Help grandchildren with college expenses or other relatives with medical expenses;
Add an encouragement clause for any child, such as finishing college;
Put provisions on the money that will be inherited by a child who is not financially responsible; and/or
Redirect money from a beneficiary who no longer needs it to one who needs it desperately. 

If the surviving spouse remarries, they would be unable to transfer or leave any of the jointly owned property from your will to their new spouse, stepchildren, or in-laws.
The joint will does not usually go through the probate process until the surviving spouse dies.