They will have physical custody of your minor child/children and/or other dependents and act as their primary caretaker.
They must fulfill duties in the same way as you and your spouse/partner would have.
These duties include providing food, clothing, shelter and education, maintaining their physical and emotional health, and protecting them from safety hazards.
Remain personally acquainted with your child/children or dependent and maintain enough contact to know their abilities, limitations, needs, and opportunities, and physical and mental health.
Make legal decisions on behalf of your child/children and/or dependent(s) such as where to live, where to go to school, if they can play sports, what medical care they receive, etc.
Using inherited money and assets solely for the children's or dependent's benefit, including:
Paying for current needs for support, care, education, entertainment, and any other duties associated with their welfare;
Paying all expenses to maintain any property they inherited such as taxes, mortgages, and insurance; and/or
Preparing and filing income tax returns.
Using their own assets, if necessary, to raise your children or care for your dependent.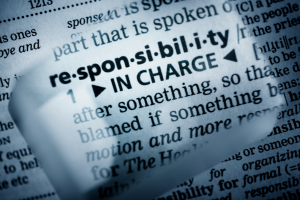 Taking reasonable care of your children's or dependent's personal and property interests.
Accepting full liability for the child's or dependent's actions.
If necessary, they can apply for public assistance benefits or public housing and bring a lawsuit on behalf of their ward.
If specifically designated, their guardian may also be their conservator and be responsible for handling the finances and property of your child/children/dependent. It is possible to designate another individual as the conservator to perform these functions.
Because any will goes through the probate process, the guardian may need to provide an accounting of the children's/dependents' care by submitting updates to this court. These court updates should: