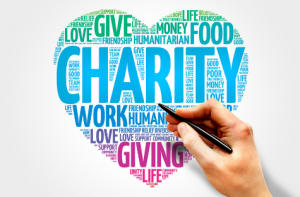 There are three ways to determine the income that will be provided by the trust. The first two are similar to the grantor retained income trust.
A Charitable Remainder Annuity Trust (CRAT)
The CRAT provides a fixed income/annuity each year despite the value and earnings of the trust or your changing needs.
This is usually about 30%, but it may be between 20% to 50% of the current trust's value.
Although you can elect for payments as high as you want, there are limits.
The higher the payments, the smaller the trust becomes, which lowers the amount of income tax deduction you can take.


Payments that are too high reduce the value of the trust and ultimately deplete the trust before the payment term is over, especially since you can no longer contribute to the trust.
This would leave nothing for the charity and make it unlikely they would accept any gift on those terms.
Although the trustee of the CRAT can buy and sell assets, you cannot add additional assets once it is formed.
A Charitable Remainder Unitrust (CRUT)
The CRUT provides a yearly income based on a fixed annual percentage of the balance of the trust assets.
The income will vary depending on the value of the CRUT each year. 
The IRS mandates that you must receive at least 5% but no more than 50% of the value of the trust yearly.
You can make additional contributions to a CRUT which will increase the value and income of the trust.
With a Bare Trust the beneficiary keeps the rights to the capital and assets in the trust in addition to the income generated from these assets.
While a trustee usually manages the trust investments, the beneficiary has the final say over how the trust's capital or income is distributed.
Beneficiaries are taxed on the income/earnings that trust generates.