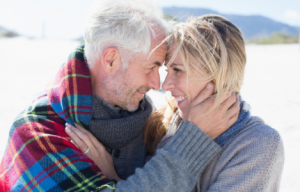 Most married couples use trusts for estate tax purposes.
Trusts are necessary if your total estate will be over the federal (in 2023 – $12,920,000 for individual and $25,840,000 for combined trusts) and/or any state estate tax exemption limit (may be as low as $1,000,000) when transferred to your heirs.
Although they become less useful as the federal estate tax limit increases, the

law on federal estate tax limits is due to expire after

December 2025

.

T

he limit could become much lower (possibly $6,200,000) and make them more useful to more couples.
If estate tax is not a concern, the primary reason for trusts are for the benefit of your children
Trusts allow you to put aside a certain amount of income tax-free money or other assets for your descendants or adopted children that becomes available for them after your death, but not your spouse.
A trust would be more beneficial to your children if both spouses/parents die at the same time.
If each parent had their assets in a trust with their spouse as beneficiary and children as secondary beneficiaries, the entire estate would pass to the children without having to go through probate or be available to creditors.

Assets are "

stepped-up

."

If the trusts were irrevocable, the estate would be protected from estate and inheritance taxes.
Marital trusts are also created to provide for your surviving spouse
After you have taken care of your children's needs, the remainder of your assets can be used to support your surviving spouse. 
You may choose to use the trust to limit the amount of assets available to them, especially if they are not financially responsible or are not a parent of your children.