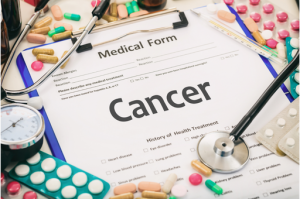 It has been reported that 39%-50% of men and 33%-38% of women will develop some form of cancer, and many of these may not become critical illnesses. Cancer insurance is a form of critical illness insurance that only covers malignant disease and therefore can be somewhat inexpensive compared to policies covering multiple illnesses. There may be some differences because of the focus on a single disease.
The major difference is cancer insurance is more likely to use an expense incurred or indemnity format rather than the lump sum method more common with critical illness insurance.

Expense-incurred policies pay out a percentage of expenses incurred, up to policy limits including copays, coinsurance, and drugs or treatments your traditional health insurance doesn't cover.
Indemnity policies cover expenses for approved treatments, up to a set limit, which may be lower than the actual costs of care.
Lump sum policies pay a fixed amount of money after a cancer diagnosis which you can use for any expenses.

Policies often have wellness benefits and will cover or help pay for cancer screenings.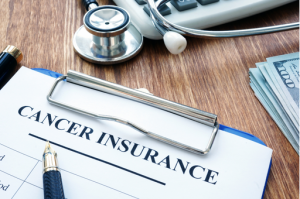 The nature of cancer and cancer treatment may make it the best candidate for an insurance policy to pay for costs not covered by your existing health insurance. 
Much of the management for malignant disease is done on an out-patient basis.

Due to the cost, nature, and duration of treatment, you are much more likely to encounter high healthcare costs when diagnosed with a life-threatening cancer than with almost any other critical illness. It has been reported that 4% of the cost for cancer is out-of-pocket. Although this seems like a small percentage, the overall cost of cancer treatment is very high.

Most cancer drugs and other treatments are very expensive, require skilled medical personnel to administer, and are usually given in multiple courses over a prolonged period of time.
Cancer insurance must be purchased before you get sick, although you will not need a medical exam in order to obtain a cancer insurance policy. You may want to consider cancer insurance if you have a higher risk of developing cancer such as a family history of cancer, smoking history, or excessive sun exposure, especially if your health insurance coverage isn't comprehensive.
Typically, you will not be able to obtain cancer insurance coverage if you currently have cancer or if you've been tested for, diagnosed with, or treated for cancer, have a pre-leukemic condition, or have been diagnosed with another condition with the potential for malignancy, such as HIV/AIDS, in the past five to ten years.