There are more factors to consider when creating your policy, many that are in addition to the considerations when choosing other types of 'what if' insurance.
You must choose between short-term or long-term disability insurance.
Short-term policies usually pay for disabilities/illnesses of three to six months, sometimes up to a year, while long-term policies provide benefits for at least six months. Benefits will end when the disability ends. Benefits would also end after the duration specified in the policy or at retirement age, whichever is sooner, even if the disability continues.

The other major differences are that with short-term policies the percentage of income benefits are higher — typically 60%-70%, compared to 40%-60% with long-term policies, the premiums are lower, and they may have a shorter waiting/elimination period.

Most policies are long-term, as long-term disabilities are more common.
You will need to decide what percentage of your income you want to be covered. You should attempt to replace enough of it to maintain your lifestyle if you become disabled and cannot work.
Determine the amount and select a percentage of your income that will provide this monthly benefit, or the highest amount you can afford if you are unable to reach that level.

The company will have their own percentage limit that is typically based on how long you will need the benefits. The limit may be as high as 75% of your income for short-term policies and drops the longer you need the benefits. This is true even if you combine all your coverage — companies will ask about the details of any other disability policies you have.
You can have some control over the elimination period, which is the number of months you wait between becoming disabled and the policy to begin to pay out.
The typical elimination period for long-term policies is 90 days but you can choose shorter or longer periods.

Short-term policies usually have shorter elimination periods, some as short as two weeks.

The longer the elimination period, the lower the insurance premium. 

If you become able to work before the elimination period is over, you will not receive a benefit.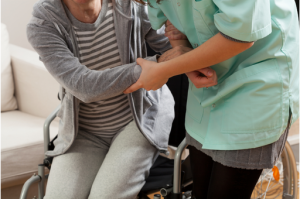 You may be able to choose between being considered disabled if you can no longer perform your specific job (own occupation) or if you are unable to work at all (any occupation). The labels refer to the level of disability needed to get benefits. In general, your level of disability would be higher if you are unable to work at all. 
The "own occupation" option is designed to maintain an income consistent with your current earnings. Because there are usually specific skills needed for an occupation, the level of disability needed to qualify for benefits is usually lower. For these reasons, it is the more expensive option. If you choose to work another type of job, your salary will be deducted from your benefits, keeping your income at the same level it was before you started the new job.

Since the level of disability necessary to be unable to work at all is less likely to happen you would be less likely to qualify for benefits. Because of this the "any occupation" option is less expensive and unlikely to restore your level of income.

An even more restrictive level of disability is being unable to perform activities of daily living, but it would not be a level you would want to use to qualify for benefits since this level of disability rarely occurs.
Another option is choosing between a "non-cancellable" policy and a "guaranteed renewable" policy. 
A non-cancellable policy prevents your insurer from canceling your coverage. They are also not allowed to raise your premiums. This option requires an initial medical exam which will affect your premiums if you have health problems. 

A guaranteed renewable policy prevents your insurer from canceling your coverage as long as you pay premiums. Premiums can be raised on a class or group of insured people who have the same policy, work at the same place, or share another non-risk-associated characteristic. These types of policies are usually offered through your workplace and no medical exam is needed.
You can opt for a constant benefit or a benefit that increases with inflation and/or salary increases, such as raises or a cost of living adjustment, by increasing the percentage of your income that you are entitled to.