An accelerated death benefits rider (ADB) allows you to receive a certain percentage (but not all) of your policy's value before your death if a terminal illness is diagnosed and verified by a physician. The rider may be called a living benefit or terminal illness rider.
This benefit is usually included in your policy. If offered to you at additional cost when you are buying your policy, you may need to consider the chances of using it. If not, you should still consider adding the rider to your policy when you purchase it.
If you do not add or have the rider when you purchase the policy, there are restrictions on when an ACB can be added. 
The life-expectancy requirements range from 3-24 months, most commonly between 6-12 months.

If your life expectancy is longer you may still qualify if you:

Are terminally ill;

Have been diagnosed with a critical illness or terminal medical condition;

Have a chronic illness that prevents you from carrying out normal daily activities;

Have undergone or are scheduled to undergo an organ transplant; or

Require long-term care in an assisted living facility or in-home medical care for help with bathing, dressing, eating, etc. This may include for conditions such as advanced Alzheimer's Disease or severe cognitive impairment.

If you add the rider after a terminal illness is diagnosed, the premiums will be much higher and you will likely need a medical exam.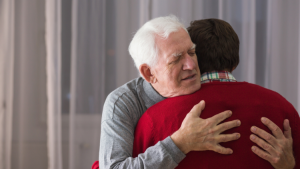 When you develop a terminal illness, adding an ADB rider may be preferable to a viatical or life settlement.
The payout is typically about 50-95% of your death benefit (usually capped at $250,000 to $500,000), minus premium fees, vs. 20-30% for viatical or life settlements.

It is not subject to federal tax if your incapacitating chronic condition or terminal illness has been verified and you are expected to die within two years.

Unlike a viatical or life settlement, the remainder of your death benefit goes to your family.

Administration and service fees may be charged and state tax may be assessed if applicable in your state.
The funds can be used for anything to make your remaining life as comfortable and satisfying as possible. 
The ADB rider funds are usually paid out as needed rather than a lump sum.

The most important use is to cover end-of-life expenses not covered by a long-term care policy. This end-of-life care could include medical treatments, hospice care, living in a nursing home, or hiring a private caretaker.

Funds can be used for everyday costs or personal expenses that improve your level of comfort.

Any remaining benefit can be used for a viatical settlement or to support your family after you have passed away.
Unlike viatical or life settlement, your premiums may continue. Depending on the details of your rider, this may be the full premium or a reduced amount based on the payout.
You may be able to add the rider if you need an organ transplant due to illness, have been diagnosed with an illness that will reduce your expected lifespan, are in hospice long-term care, or need assistance with everyday activities such as bathing or using the bathroom due to a chronic illness.
Chronic illness and critical-illness riders are similar to the ADB, but allow access to death benefits if either of these occur.