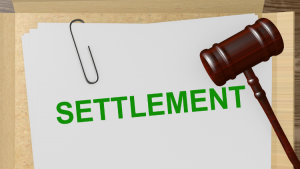 Viatical settlements are a form of life settlement that can be used with any type of life insurance policy, although the company would not be interested if you had a term life insurance policy that might expire without the ability to convert it into permanent insurance while you are alive.
You must have had the policy for at least two to five years, depending on the laws in your state, and they are only available to you under three circumstances.
You have a terminal illness and are expected to live less than two years.

You have a chronic incapacitating illness defined as:

An inability to perform at least two activities of daily living (eating, toileting, transferring, bathing, dressing, and continence) for at least 90 days due to the loss of functional capacity; or

A need for substantial supervision to protect them from threats to health and safety due to severe cognitive impairment.

 

You have a not-yet-terminal chronic condition, but have a financial need. You can seek a viatical settlement if:

The money is to be used to pay for qualified long-term care that is not covered by medical insurance payments, including Medicare; and

Payments by other sources would exceed $180 per day, indexed for inflation.
Qualification requires an attending physician to write a letter verifying the presence of a terminal illness or incapacitating chronic condition. The company can obtain medical records for an outside consult to contest this or to obtain an accurate prediction of the policyholder's life expectancy.
If considering this option, thoroughly research viatical settlement companies, brokers, and buyers to be sure they are licensed or registered to legally buy your life insurance policy, if necessary in your state, as well as what the state's requirements may be. Whether dealing directly with the company or going through a broker make sure you get offers from multiple companies/buyers to maximize the payout.
Like a life settlement, the viatical company will take over premium payments. Since your life expectancy is shorter for a viatical settlement, they will pay less in premiums and, therefore, the settlements are higher than other life settlements — typically 50-70% of the policy value. There may be few situations where it makes sense.
You have no spouse or children who will be dependent on the death benefit AND the money will make a difference in the quality of your life, cover medical and long-term care costs, and/or there is nothing else to lose.
If you can't afford your insurance premiums and lapsing of the policy will result in no benefits AND there are no other financial options, such as:

Selling the policy to a relative or retirement plan; or
Paying the premium with an equity line or reverse mortgage on a home.
Aside from the pay out, there are many other things to consider.
Viatical settlements usually only apply to policies with

at least $100,000

in face value and have been held for at least 2 years.

In order to assure a profit, the purchasing company adjusts payouts using an estimate of what it might cost to keep your policy active while you are alive.

You will receive the cash value of any permanent life insurance policy. 

For the remainder of the payout they assess your life expectancy based upon your medical information and your physician's prognosis of your health. In general, the longer you have to live the less you'll be paid.

If the premiums are too high or life expectancy too long to make a profit, the company will not buy the policy no matter the face value. 

Broker's fees and commissions can be up to 30% of the payout.

The additional income may result in you becoming ineligible for Medicaid or food stamps and making Social Security income taxable in the year the viatical payment is received.

Your viatical settlements will not be subject to tax under certain conditions.

You will not pay federal income tax if a licensed life settlement provider is used and you meet the life expectancy, disability, or chronic illness qualifications mentioned above.

You will not pay state income tax if the licensed life settlement provider is licensed in your state and you meet your state's definition of a terminal illness.

Your provider abides by requirements agreed to in the

Viatical Settlements Model Act (PDF)

.

For further details, see

Viatical Settlement [Overview and Guide]

.

Each state determines the amount of time a policy needs to be owned before a viatical settlement can be pursued; this can be anywhere up to 5 years.

Your beneficiaries will not receive any benefits upon death.