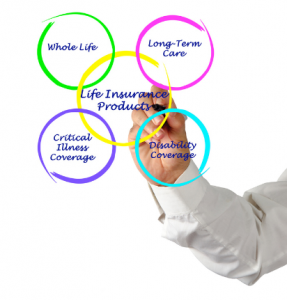 While term life insurance is adequate for most situations, you may want to consider whole life insurance as a way to leave money to your family or as an investment.
A whole life insurance settlement can be a way to provide tax-free inheritance for your heirs.
In 2023, estates worth more than $12.92 million are subject to federal estate taxes. A death benefit may be a way to provide additional tax-free money.

Whole life can be considered a poor investment. It may be best to only use it as such when you have exceeded other tax-free limits and/or to leave enough to pay expected inheritance or estate taxes. 
A whole life insurance is appropriate if your family will always need financial support, such as having a lifelong dependent with special needs. 
You may want to assure your family has money for final expenses no matter when you die, rather than if you die during a certain interval or term.
The savings portion of these whole life policies is referred to as the cash value.
Cash value generally increases at a predetermined rate which is based on the percent of the premium being put into savings and investment of cash value accruing interest at a fixed rate.
Cash value is not typically intended to go to your beneficiaries after your death.
You can buy an increasing death benefit policy or add a rider — at additional cost — to the policy that allows this, therefore increasing the death benefit.
There is a type of whole life/universal policy with a levelized death benefit that automatically includes the cash value with the death benefit after your death without a rider.
As the cash value of the policy increases, the policy benefit decreases by that amount and the total payout remains the same.

The decreasing benefit results in your premium costs becoming lower over time.

If you want to keep your policy and reduce your death benefit, there are a few ways to do it.
You can also increase death benefits by using cash value to purchase additional coverage.
The reduced paid up option allows you to stop paying your premiums and end up with a lower death benefit.
The other ways are rather complicated and should be explained by your insurance agent.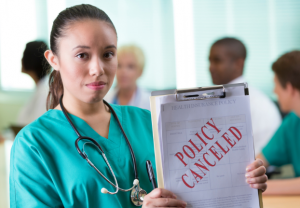 Whole life insurance can be canceled if you have any reason to do so.
You may no longer want or need life insurance.
The premiums can become more expensive than you can afford and you may not be able to alter your current policy to lower them.
You may still want to be insured and replace it with term life insurance policies with lower premiums.

You may be able to talk to your insurance company to see if they will now allow you to reinvest in a less expensive policy or lower premiums by:

Reducing the death benefit; or

Asking for a new medical exam if you've made positive life-style changes, such as losing weight, quit smoking, or began exercising, that would reduce your insurance risk. You may be eligible for reduced premiums if you maintained them for at least a year.
You may have found a better policy that's more affordable and/or provides better benefits, although you may be able to negotiate the same terms for your current policy.
The process of canceling your insurance can be complicated and depends on your policy, how long you have had it, the cash value, and the rules of your insurance company. They make sure they can recover their expenses if you decide to cancel and will usually charge fees and financial penalties to do so.
You may want to access the death benefits while still alive.
See the Collecting From Life Insurance Before Death section.
The first 2-3 years of a whole life policy are considered the surrender period, which is the amount of time you must wait until you can withdraw funds from your policy without facing a penalty.
During this time you can't access the cash value and may pay a

surrender charge/penalty

if you cancel your policy.

If your insurance company charges

surrender charges

, they decrease the longer you have the policy. For example, you might pay a 10% surrender charge in year one, a 9% charge in the second year, and an 8% charge in the third year.
There is no charge after the surrender period and you will be able to get a part of the cash value back called the surrender value, which is the cash value minus fees.
Because cash value increases over time, the longer you've had the policy the higher the surrender value. 

Once you surrender your policy, you forfeit any future coverage.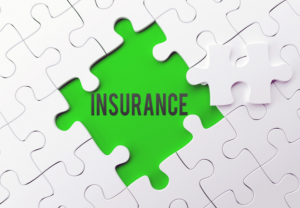 Although you will not be taxed on anything that you contributed to the cash value, you will be taxed on any interest or dividends earned on that value.
You may be able to use a

1035 exchange

to convert a permanent life insurance policy for certain tax-free products.

It is a slow and complicated process, but it might be worth doing to avoid a tax bill when you want to terminate your policy.

The policy may be exchanged for an annuity, an

annuity

with a long-term care insurance rider, or a tax-qualified long-term care insurance policy.

If you can't pay or stop paying your premiums, you may or may not have options to choose from. If you can choose, only one option will immediately cancel the insurance and result in no further death benefits.
Your insurance company may allow you to keep the death benefit but only if your cash value is used to cover the premiums, essentially changing it to a term life policy. Some companies may allow you to convert directly to a term life policy.
They may offer the chance to take a reduced paid up option.
This option allows you to keep your whole life policy with decreasing benefits while continuing not to pay your premiums.

The death benefit will be consistent with the remaining cash value.

You could use this option to purposely reduce your coverage.
You may be able to let the policy lie dormant for years, after which you may be able to reinstate it within a set period.
You are not covered during the dormant period.

You'll most likely have to pay back any unpaid premiums and go through the underwriting process again, but the cost may be less than buying a new policy.
If you have had the policy long enough, you may have reached the point where the policy can pay for itself. 
This could happen if the dividends or interest are enough to pay the premium or you are trying to spend cash value before you lose it and use it to pay your premiums (paid-up option).