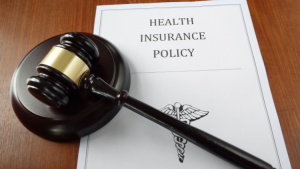 Each insurance company may have its own process, so you will need to consult your policy or the denial letter for details.
Make note of any deadlines for filing your appeal. You will usually have 30 days to complete your internal appeal if it is for a service you have requested but not yet received and 60 days if your appeal is for a service you've already received, but deadlines may differ.
When the appeal involves medical review, it becomes complicated and time-consuming. Examples of situations where medical decisions are made include when a recommended treatment you already had but did not get approved is important enough to be paid for, the treatment that was deemed medically unnecessary after the fact was actually necessary, and/or the denied treatment you are requesting — whether once, multiple times, or chronically — is better for you than the standard treatment.
In preparation for a medical appeal it is important to collect all the necessary information and documentation before you start. This will include:
The notice of denial letter, which should have a detailed explanation of the reason for denial, including supporting medical evidence if included;

A copy of your plan's full benefits, sometimes called the "Evidence of Coverage," along with a detailed explanation of what the company considers medically necessary and any limitations or exclusions;

The names and titles of anyone you are in contact with and detailed notes of each encounter including the day and time;

Asking for a statement of medical need from your healthcare providers; and/or

Researching the scientific evidence online on sites like pubmed.gov.
Filing a formal appeal includes:
A copy of the

notice of denial

letter;

Completing all forms required by your health insurer, making sure you include any necessary information; 

Your name, phone number, claim number, health insurance ID number, and the name of your representative, if you've appointed one;

A list of the specific items and/or services for which you're requesting a redetermination and dates of service;

Copies of any relevant or confirmatory parts of your Explanation of Benefits/Evidence of Coverage;

A written explanation of why you think the items and/or services should be covered, including details about your condition and how it is managed;

A statement of medical need from your healthcare providers, including documentation of any attempts to treat you using approved methods;

Any evidence from you or your healthcare that may help backup your claim;

Any other information that may support your case; and

Your signature and the signature of your representative (if you appointed one).

A copy of any letter or form you're required to sign. If you want to have your healthcare provider or anyone else file your appeal for you; and

Notes and dates from any phone conversations you had with your insurance company or your doctor relating to your appeal.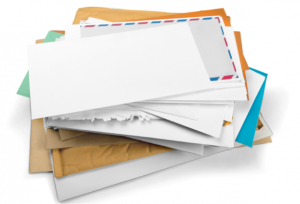 Keep a copy of all submissions for your own records.
Ask for assistance from your healthcare provider's office, insurance representative, human resources department where you work, or outside organizations such as HealthCare.gov, the Patient Advocate Foundation or The Alliance of Claims Assistance Professionals if necessary.
The Level 1 review must be done by reviewers not involved in the initial decision. They will look at all the information, including any additional information provided by you and/or your primary healthcare provider.
The time taken to make the decision may depend on the nature of your medical condition. If your medical situation is urgent, you can request an expedited appeal which requires the insurance company to make a decision within 72 hours. If there is not an urgent need, decisions should be made within four business days.
If the appeal is for treatment you already had, request that your provider not bill you until the issue is resolved. If it is for unapproved treatment you are requesting, make sure you file your appeal soon enough to avoid any complications that may delay treatment further.
Your insurance company can notify you by phone, but must always send you a letter within 48 hours of the decision.