Unless you are having a preventive care visit, you will be paying something for your visit. On the other hand, you will pay nothing if you elect to not have a visit. When you are contemplating the need for a healthcare visit there are three major things you need to consider.
Do I really need to see a healthcare provider?
One of the observations about medical care that has been made during the COVID-19 pandemic is that healthcare providers are seeing less people in emergency rooms and for urgent visits. While this could be the result of less disease spreading and illness due to isolation and social distancing or reluctance to take the risk of exposure to seek care, we are going to see healthcare providers less often. Are there any conclusions to be learned from this?

While COVID-19 may have convinced some that it is possible to forgo visits for self-limiting illness without consequences, many have had their conditions worsen due to

reluctance to seek care

.

In this time of COVID, how do you know when you should go seek healthcare or if you can safely forgo it? The best way is to talk to your healthcare provider's office, your health insurance companies 24/7 nurse line, or other certified call center.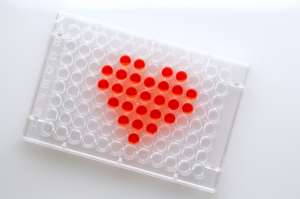 2.  Do I really need the tests, prescriptions/treatment, or procedures recommended by my healthcare provider?
In the case of tests, it is important to ask your provider whether the results of the test will impact your care or not.

If the test would not change your care, it is not necessary. For example, if you are already feeling better from pneumonia, the results of a chest x-ray are unlikely to make any difference to your care. In fact, your chest x-ray is likely to remain abnormal long after you recover.

If the tests are for screening when you are otherwise healthy, they are best reserved for those conditions you are actually at risk for, such as breast or colon cancer. For example, when randomly performing screening tests, like electrolytes and liver function tests, during a routine physical, abnormal results are more likely to result in further unnecessary tests than they are to be of real concern.
Many conditions are self-limiting, will resolve on their own, can be watched without treatment in many cases, and only treated if they get worse. If needed, a prescription or procedure should have a clearly identified benefit and a detailed description of complications before you agree to it. On the other hand, don't insist on treatments that your healthcare provider assures you will not treat what you have, such as antibiotics for viral infections or ivermectin for COVID-19.
Which is the least expensive option or are there even less expensive alternatives?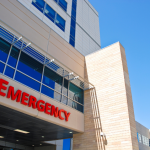 If you do need a test, the cost of these tests vary significantly from one facility to another — even within the same network. Shop around to find the least expensive. Independent laboratories, clinics, and testing facilities are usually less expensive than the same services in a hospital setting. The same is true of most procedures.
Emergency rooms are the most expensive option, so it is best to avoid them unless absolutely necessary. It will be less expensive to use other acute care options.
Unfortunately, many people use the ER as their primary and acute care providers. Most do this because they have no other place to go for healthcare, usually due to being uninsured or lacking a primary care provider for whatever reason. This is not ideal for a few reasons:


ER physicians are not trained in preventive care;

The cost of ER care is extremely high; and

When people can't afford to pay ER fees, the costs are shifted to everyone else in the form of higher medical costs and increased health insurance premiums.

 

There are two very good ways to avoid unnecessary ER care.

When their office is open, the best option is seeing your primary care provider. They likely have the advantage of having an existing relationship with you and prior knowledge of your medical history.

Visiting an urgent care center or walk-in facility is much less expensive and usually has less waiting time than an emergency room.

Another development during the COVID crisis is how effective

virtual telehealth consultations

can be. This is the safest option for some during the pandemic, but may become another less expensive option for some acute visits.
Seeing specialists is expensive and should be reserved for situations where your primary care provider cannot treat you. You may have a higher coinsurance/copay when you see a specialist.
Sometimes knowing the difference between specialists will save money, for instance an optometrist usually costs less than an ophthalmologist for the same service.