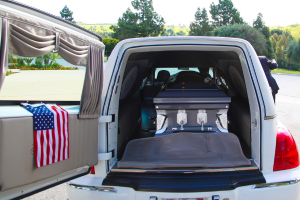 If your loved one died in a hospital, nursing home, or other facility, they usually require the removal of the body within a few hours after death. The staff will help you make arrangements for transportation of the body.
If your loved one dies at home, it will be up to you.
It is legal in all states to keep your loved one's body at home after they die until a coroner or representative from the funeral home, mortuary, or cremation service you are using  arrives to get it. If their death was expected, there is no need to call right away. You can spend some time with them before you call.
When you are ready, call a funeral home, mortuary, or cremation service to claim their body for burial or cremation.
If your loved one and/or you have already made plans, you can simply carry out the plan. In about half the states, family is obliged to honor written wishes and you must follow through with their personal preferences of where to be transported to.
If not, you will need to make plans based on preferences.


Even if your loved one's death was unexpected, you may know their funeral, burial, or cremation preference. Even if you do know, it is best to check by referring to any documents that state this, such as their will or advance directives.
If there are no known or documented preferences or you oppose their preferences and your state allows it, the choice becomes yours. Take time to look into your options before calling.

The Honoring Your Loved One section has information on how to carry out these plans and contending with funeral homes.  
If your loved one made arrangements to donate their body to a medical school or other institution, you could contact them to transport the body if the authorities will allow a direct transfer.
If an autopsy is needed, the coroner will arrange transportation to the appropriate facility.