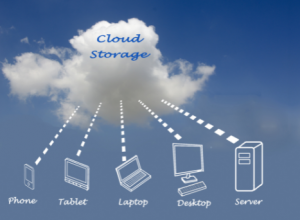 It is no longer necessary to store data and information on local servers, personal computers, or external hard drives; it can be stored in the Cloud. The Cloud is a group of servers that will store your data and information that can be accessed at time from any device. 
The cloud is a major advantage for companies since they will no longer be dependent on an onsite server that could crash and interrupt business. For individuals, it can serve as a convenient way to store large amounts of data, such as photographs and music libraries, and protect against losing this information in the case of loss or hardware problems.
After your loved one's death, there are reasons you should look for any data and information stored on the cloud.
The information may be of personal or sentimental nature that you would want to preserve.

If the information may be of financial or legal nature needed to settle the estate.
When you know your loved one's password and username or email you must login to their account to begin the process.
Before you delete the account, decide what to do with the content. If you would like to keep the content, it will be easy to do if you have their credentials. If you do not, you should contact the company to see if you will be allowed to access and transfer the content.