The minimum you should do is share the location of the documents.
If you don't want to share your will or other plans, make sure you leave behind an easy to find document that has the location of the will and other documents that represent your assets. In most cases this information will be available from the person/institution that helped create your estate plan.
The better organized and thorough the information, the easier it will be for the necessary people to identify and distribute your assets.
You will need to prove other information, such as your Social Security number, location of your birth certificate and marriage certificates/divorce paperwork, lists of debtors/lines of credit, insurance providers/policies, and online accounts/subscriptions, and any other necessary information. For more details see

Start the Process

.

Make sure you include all your other documents and assets and all your account numbers, domain names, usernames, PINs, and passwords. 

For more details see

Digital Estates

.

If you used a professional, they will have a copy and know the details of the plan. You should give them access if you want to make changes.
Once you have all of your assets organized in one place, you should share the location with your executor, trustee and/or power of attorney. It is advisable to share most of the estate plan with them.
A detailed conversation with the executor or trustee will help them better understand and execute the estate plan.
They may be able to advise you about some of the details.
In the case of a Living Trust, the trustee will take over the management of the trust if you are unable to.
Even if you do not want to grant full access, you can share some of the information verbally so your executor is a little better equipped to manage your estate.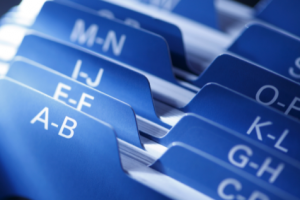 You may want to share the locations with your family at that point. The more people that know where the documents or files are, the less likely they are to get misplaced.
Sharing it with your family or other beneficiaries may not be straightforward.